Pump Enclosures
Housing your fire suppression and water pumps is crucial to the longevity of your equipment. Adding heat or air conditioning will enable all your digital monitoring devices to operate without failure. Use this website to explore pump enclosures from a best-in-class pump enclosure supplier.
Early on in our company's history, we started designing enclosures for compressors and pumps. Compressors were always extremely noisy and disruptive but needed a constant airflow in order to keep the machine cool and operational. Most pumps back then had the same issue except that the pumps needed to be accessed more often. Since then, we have built pump and compressor enclosures for offshore drilling rigs, pump stations, city water stations, and even fire suppression pumps to keep them from freezing. Most pumps generate heat however because of advancements in technology, many of them cannot operate in subzero temperatures therefore need to have a pump enclosure around them to keep that water from freezing.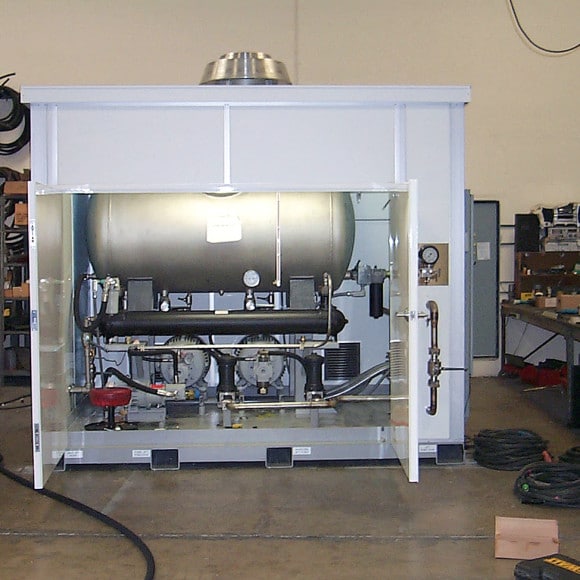 We at Machine Enclosure.Com look forward to helping you design and build your machine enclosure. Please click the button below to request a quote from one of our machine enclosure experts, who will guide you through all steps of the engineering and construction process to ensure you have the best experience possible.