CMM ENCLOSURES
We have manufactured and installed thousands of CMM enclosures specifically. Over the years we have partnered with the world's leading coordinate measuring machine tool manufacturers and dealers to provide a solution to their clients. From standardizing room sizes for specific machines or reviewing your entire manufacturing cell process from beginning to end. The reason companies use a CMM machine is because their tolerances are so small and any deviation from these tolerances causes a rejection and therefore lost profit. When machining any steel parts as an example, the material should be stored in the same temperature that it is going to be milled shaped and measured. If one of these processes happen at a different temperature, the expansion and contraction of materials causes extremely large rejection rates. We have helped companies cut the rejection rates on milled parts from 25% down to .005%. 
Our CMM enclosures can be built around your entire process, not just your machine.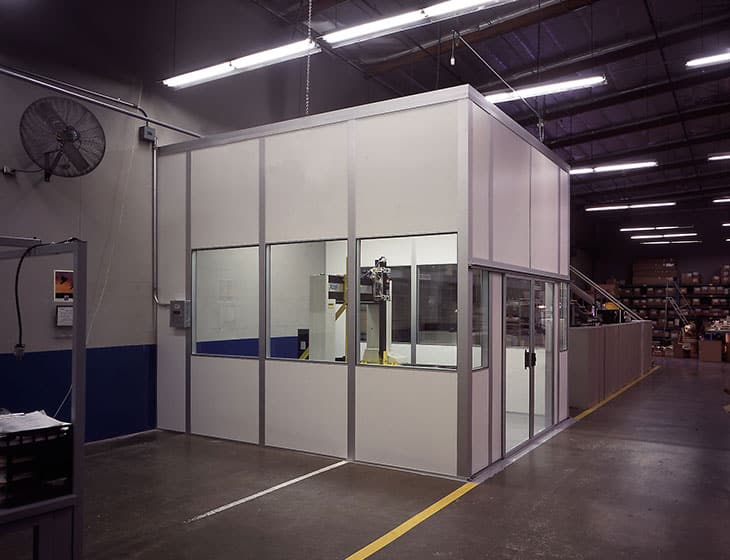 We at Machine Enclosure.Com look forward to helping you design and build your machine enclosure. Please click the button below to request a quote from one of our machine enclosure experts, who will guide you through all steps of the engineering and construction process to ensure you have the best experience possible.