EDM Enclosures
Electric discharge machines or EDMs typically require a controlled environment that is clean and at a constant temperature to stop the expansion and contraction of the parts being cut. Isolating this process has the potential to dramatically lower failure rates. Our EDM enclosures are best-in-class, provided by a best-in-class machine enclosure supplier.
Electric discharge machining or EDM's are basically a metal cutting machine that mills material through the direction of a high-frequency electronic spark which discharges from the tool. This is usually made of graphite and the tool acts as an electrode and disintegrates conductive material on the machining. Electronic spark in the dielectric fluid disintegrates the metal in extremely small portions using an electric charge. Consistency in the temperature of the fluid and the machine is extremely important to ensure the accuracy of each part. These are extremely expensive machines and need to be protected from outside environments and contaminants. Use this website to explore EDM enclosures, or reach out for a custom quote from a top manufacturer.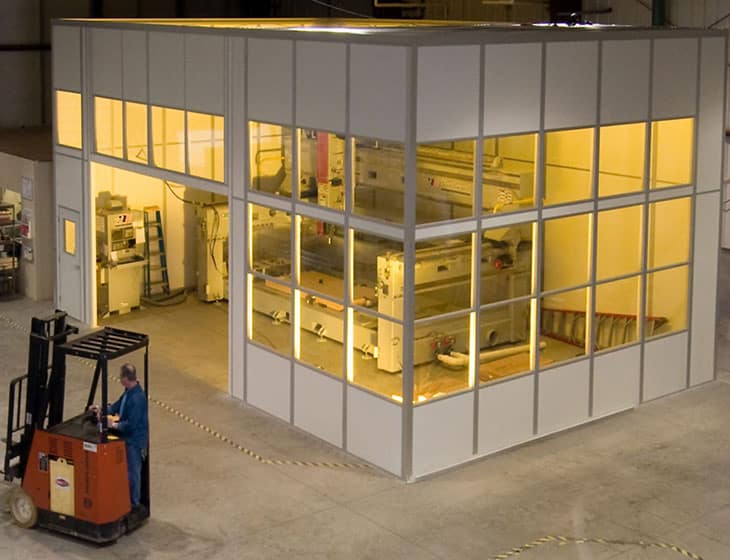 We at Machine Enclosure.Com look forward to helping you design and build your machine enclosure. Please click the button below to request a quote from one of our machine enclosure experts, who will guide you through all steps of the engineering and construction process to ensure you have the best experience possible.