CNC ENCLOSURES
Computer numerical control or CNC machines are fairly common in most any fabrication facilities. All of our CNC enclosures can either be temporary or permanent and be as mobile as the machines they encompass. In most cases, our CNC enclosures can be built right around an existing machine creating a clean environment to lower your maintenance costs. When you leave your machines open to the surrounding environment, you will need to clean and maintain your equipment more frequently.
There are various methods to adding heat and or air-conditioning inside the CNC enclosure to keep your parts at the proper temperature prior to fabrication or after. Depending on where you are located, humidity and extreme temperatures can cause large rejection rates on your parts. Machine enclosure design is extremely important to fabricate the right solution for you.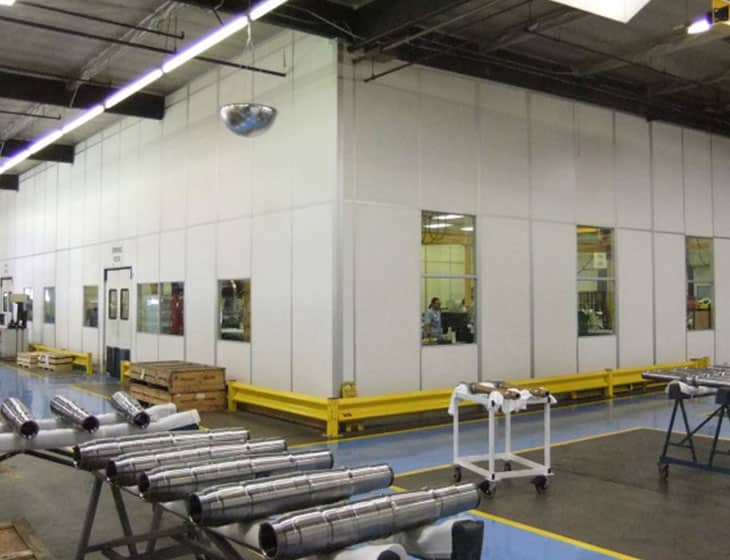 We at Machine Enclosure.Com look forward to helping you design and build your machine enclosure. Please click the button below to request a quote from one of our machine enclosure experts, who will guide you through all steps of the engineering and construction process to ensure you have the best experience possible.